Introducing

Love Your Neighbor!

The Coronavirus pandemic is the most opportune moment in recent history for reminding Christ-followers of a calling they've largely neglected – to live out the Great Commission with those right next door and down the block. That's why God put them in their neighborhood in the first place!
And the door has rarely been so open for spiritual conversations – did you know that Google searches for the word "Prayer" have never been higher than right now?
There are many ways your congregation can bless their neighbors during the Coronavirus pandemic. See our 7 Creative Ways To Help Neighbors Despite Social Distancing
Love Your Neighbor, powered by Meet The Need, is a FREE software platform specifically developed to enable your church members to:
Share needs of neighbors impacted in any way by COVID-19 with your church body
Build relationships that lead to an opportunity to talk about the hope found in Christ
Activate small groups to become compassion-oriented Neighborhood Groups
See a detailed map of the neighborhoods covered by your church's congregation
View the needs posted by your members on behalf of families in their neighborhoods
Search for needs by category, keyword or geography and register online to meet them
Get reminders to complete commitments or to cancel if no longer able to do so
All of this appears on your church's website and looks like your church's site! Your church even controls the experience – for example, approving each member to post needs or to form a group.
Meet The Need's team will work personally with your church to implement these features within hours, not days!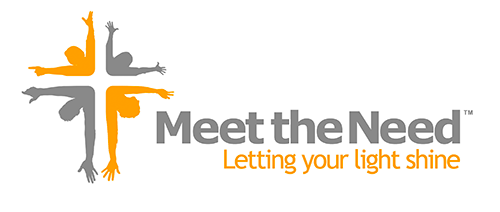 Contact Us with questions or for support as your church gets started with Love Your Neighbor. "LoveYourNeighbor" is brought to you by Meet The Need, a Nonprofit organization providing FREE tools to connect those in need with those who can help. Meet The Need bridges communication gaps in cities across the country between churches, charities and businesses – broadcasting opportunities to bring help and hope to struggling families. We strive to live up to our name, in a God-honoring way.