Testimonials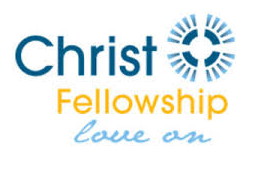 Meet The Need has been very helpful to the Life Missions department of Christ Fellowship. Life Missions experienced great success in using Meet The Need for several of our large events, and it has been a very useful tool for mobilizing members outside of the church to serve. The metrics Meet The Need provided on the back end was incredibly helpful, especially on our projects involving thousands of people. In addition, we have been able to really bless many of our partner ministries in the community by recruiting volunteers for them through our website's use of Meet The Need. We have found Meet The Need to be helpful in relieving some of the administrative burden of our department as our congregation has become more familiar with using Meet The Need. We are grateful for this wonderful tool, and the level of service and help we have received from the staff of Meet The Need while we have been implementing it into the fabric of our church has been nothing short of phenomenal.
Christ Fellowship (West Palm Beach, FL) – Life Missions
---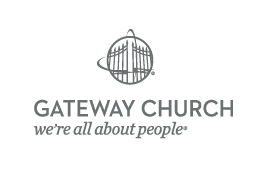 Meet The Need is the major component that drives the "Bless!" initiative at Gateway Church. The purpose of "Bless!" is to encourage the church to serve outside the four walls of our building, by connecting our members with the ministries that we relate and partner with. We have had a wonderful and effortless experience with MTN from our initial design sessions to full integration on our website. We are so excited about the positive response we have received from our members and our ministry partners who have utilized MTN for the purpose of building the Kingdom by reaching out to those in need.
Gateway Church – Local/National Outreach
---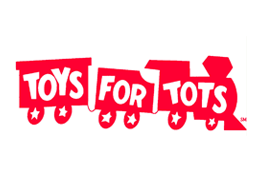 Meet The Need's computer based system was so much easier than working with spreadsheets, printouts and stapling papers together as we have done in previous years. We were able to serve more than 3,400 families, with more than 8,000 children receiving toys! The two days of toy distribution were very successful. Being able to register our families in a shared information system meant that I had a much better understanding of the individuals we serve – I was able to see a single father registered for our toys, but also for a Thanksgiving turkey from another organization and it gave me a clear understanding of the difficult situations our families are in, and how needed our ministry is. I am looking forward to using Meet The Need again next year and expanding my use of it to post all my volunteer needs.
Toys for Tots – County Director
---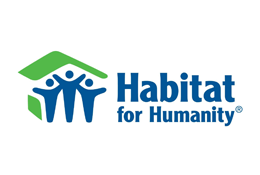 With a small staff, we did not have the manpower to mobilize the local churches to action. Now, every time I post a need for the ministry of Habitat, I breathe a sigh of relief, knowing that I have shared our needs with the local churches and given them the opportunity to be the hands and feet of Christ! If anyone is considering integrating Meet The Need into their ministry, here are some of the ways you have made me a more efficient volunteer coordinator. MTN has cut my time to post a 2-3 month volunteer schedule down from 1 week to less than 1 hour! The feature of automatically sending reminders after registration has lowered my "no show" factor to about 1%. My biggest need was for mid-week volunteers. MTN has made this a non-issue!
Habitat for Humanity – Family Services Director
---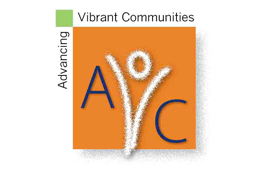 I just wanted to take a moment and say how excited we are to be part of the MTN movement! About five years ago, a web developer and I flew a proposal with our Board for a web-based system that would post our needs, but on our partner church's websites (our server, but their "frame"). And, it would include security measures, etc. The cost was prohibitive for us. Then, five years later, I heard about Meet The Need several times on the Mission America Coalition conference calls. I was blown away by MTN. You did all we were looking for five years ago, but "on steroids" (in the most positive meaning!). You have been incredibly responsive, meeting every request we've deemed a major issue, and now we're moving ahead at warp speed, not only using MTN for our needs, but recruiting partner churches and ministries to get on board as well. Just wanted to say how blessed we are by you, and your vision for MTN!
Advancing Vibrant Communities (Modesto, CA) – President
---

What a Kingdom building opportunity this is! Not only does Meet The Need release the bottle neck at the church staff level on getting serve opportunities to your congregants, but it empowers individuals to put their faith into action. The load has finally been lifted from outreach church staff, who feels the heavy burden of trying to connect gifted servants to needs in the community. Now, at a touch of a button people can match their own personal gifts and promptings directly to a person, ministry or even a non-profit. The opportunities to serve are endless! These are not just simple "random acts of kindness" - the Holy Spirit wants to work in and through surrendered hearts, and we are called to sow seeds. These acts (seeds) are the means by which walls come down and hearts are opened to receive the love of our Savior. What are we waiting for? Let's go be Jesus with skin to a hurting world.
Van Dyke Church – Missions & Outreach
---

The Crossing Church is overjoyed about using Meet The Need. We have been praying for unity of churches in our city to meet the needs of the community. Now there is a simple platform to post and adopt needs across denominations through Meet The Need. Our individual church members, LifeGroups, and Community Action Team can search and adopt needs to live out our church's vision of "compassionately loving people". What better way to empower God's people to give and serve without having to wait for the next church-organized project. Through Meet The Need, our church's DNA is changing to be one where we are the hands and feet of God as a lifestyle, not a program.
The Crossing Church – Local Missions Director
---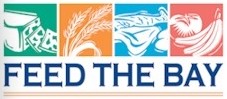 Meet The Need has proven to be one of the most useful ministry tools available for special event volunteer management. Feed the Bay was a multi-church initiative that provided 270,000 lbs. of food to food banks in the Brandon, FL community. As planning for this event proceeded, we began to see the need for a viable way to manage the 800+ volunteers that were required in order to carry out such a huge task. When called upon for assistance, Meet The Need was quick to rise to the occasion, and, to the extent of even developing new software applications, provided an excellent resource for recruiting, communicating with, and receiving testimonials from our volunteers. The support provided by Meet The Need was invaluable in contributing to the success of our event.
Feed the Bay – Director
---

For over 37 years, Metropolitan Ministries has been delivering hope to individuals and families in crisis through services that alleviate suffering, promote dignity, and instill self-sufficiency. The form of that delivery has varied from time to time, but one constant has remained the same—volunteers. Known as the Y factor internally, our volunteer corps has grown steadily during the years and enabled us to deliver hope in greater volumes than ever before. However, during the 2009 holiday season, volunteer contributions reached record highs here at Metropolitan Ministries due in no small part to the technological advances offered by Meet The Need.

Early last year, it became clear that tough economic times would bring to our doorstep thousands of more families needing assistance than previous years. In anticipation, we began a partnership with Meet The Need that would eventually enable us to recruit and sign up online almost 1,000 volunteers per day for the week prior to Thanksgiving and the two weeks prior to Christmas. Meet The Need took advantage of society's growing thirst for social media as a means to communicate coupled with our volunteers' busy schedules by providing an easy-to-use calendar, with shift times, of all our holiday volunteer opportunities. Through our web pages, we simply gave volunteers an overview of the holiday volunteer experience and then directed them to an embedded Meet The Need site. With a single click, they could quickly review dozens of opportunities. Just like using an online retailer, volunteers went through the familiar steps of adding shifts to their cart, increasing the number of volunteers to include their family and friends, registering, and checking out. Then within seconds, Meet The Need sent them an automated response providing final details. Moreover, Meet The Need was available 24 hours per day, thus enabling volunteers to sign up at a time of their choosing, regardless of the availability of our staff.

Not only did Meet The Need meet the needs of volunteers, but it also met the needs of our staff. Over 2,900 individuals signed up through Meet The Need for 3-hour blocks of time at our Tampa location alone. This provided a savings in manpower of roughly $176,000 (based on the Independent Sector's value of a volunteer hour in 2008 as being $20.25). Moreover, the saving extended into our own personnel costs. Not only did we save over 290 hours of time spent on the telephone signing up volunteers, but Meet The Need's professional and responsive support team provided immediate, customizable solutions to our needs through the season. Consequently, our already stretched (yet charming) volunteer staff was then freed up to address other critical needs.

In the end, however, Meet The Need's greatest value came in the form of linking vital community resources with real people to meet the needs of those hurting and in despair. By the end of the holiday season, over 37,000 families across three counties were helped with the aid of Meet The Need. Today, Metropolitan Ministries continues to use Meet The Need, but in three new ways: to solicit specific assistance on behalf of our resident families, to organize year-round food and toy drives, and to attract "high impact" (i.e., long-term) volunteers. Hope continues to live at Metropolitan Ministries each and every day in part because of the generous contributions of volunteers throughout the community. It is a win-win situation for all involved and only made possible through strong and lasting partners like Meet The Need. Thank you Meet The Need for helping make that happen!
Metropolitan Ministries – President
---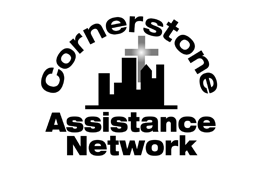 The team at Meet The Need has worked hard AND worked smart in helping Cornerstone Assistance Network create the Tarrant County Prisoner Reentry Resource Directory (www.tcreentry.org). Jim Morgan leads his organization with a spirit of excellence. What a pleasure to work with a gospel-centered problem-solver, who approaches challenges with a Kingdom mindset. We are a delighted customer and look forward to more strategic projects together in the future.
Cornerstone Assistance Network – Consultant
---