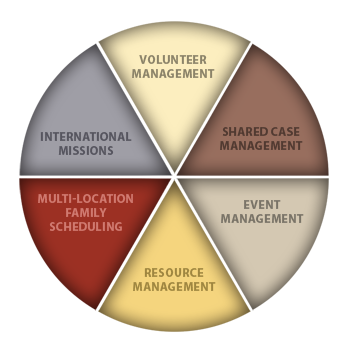 When I heard the vision and passion about Meet the Need, I remember saying to myself, 'finally, someone has figured this out!' Meet the Need is a ministry which will integrate ministries with ministry opportunities in the greater Tampa Bay region. This will build greater unity within the body of Christ. One of the things I love about this ministry is Jim desires to complement and enhance what ministries are already doing…not compete. I wholeheartedly support Jim Morgan and Meet the Need.
- The Crossing Church, Todd Bolt, Executive Pastor

Not only does Meet The Need release the bottle neck at the church staff level on getting serve opportunities to your congregants, but it empowers individuals to put their faith into action. The load has finally been lifted from outreach church staff, who feels the heavy burden of trying to connect gifted servants to needs in the community. Now, at a touch of a button people can match their own personal gifts and promptings directly to a person, ministry or even a non-profit.
- Van Dyke Church, Kim Crosby, Missions & Outreach

We are a large church and we work with a large number of local compassion ministries. Trying to match up so many ministry opportunities with so many members has been a challenge for our staff to coordinate. However, Meet the Need handles a great deal of those logistics, so we know our impact for Jesus Christ in Brandon is going to expand dramatically. And it's wonderful how easily we were able to customize Meet the Need to suit our requirements and fit seamlessly into our culture.
- Bell Shoals Baptist Church, Debbie Weisemann, Minister of Outreach

During the 2009 holiday season, volunteer contributions reached record highs here at Metropolitan Ministries due in no small part to the technological advances offered by Meet the Need. Meet the Need took advantage of society's growing thirst for social media as a means to communicate coupled with our volunteers' busy schedules by providing an easy-to-use calendar, with shift times, of all our holiday volunteer opportunities. ...we saved over 290 hours of time spent on the telephone signing up volunteers.
- Metropolitan Ministries, Tim Marks, President

The Crossing Church is overjoyed about using Meet the Need. We have been praying for unity of churches in our city to meet the needs of the community. Now there is a simple platform to post and adopt needs across denominations through Meet the Need. What better way to empower God's people to give and serve without having to wait for the next church-organized project. Through MTN, our church's DNA is changing to be one where we are the hands and feet of God as a lifestyle, not a program.
- The Crossing Church, Tonya Nichols, Equipped to Serve Director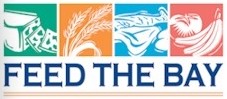 Meet the Need has proven to be one of the most useful ministry tools available for special event volunteer management. Feed the Bay was a multi-church initiative that provided 270,000 lbs. of food to food banks in the Brandon, FL community. As we planned for this event, we began to see the need for a viable way to manage the 800+ volunteers required to carry out such a huge task. MTN...provided an excellent resource for recruiting…and communicating with volunteers.
- Feed the Bay, Cindy Perkins, Director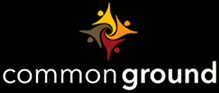 Meet the Need has been an incredible ministry resource for us. As a multi-ethnic, urban church, Common Ground Christian Church serves a community with a diverse set of needs and concerns. We have been able to connect with our neighbors on a personal level and serve their greatest needs. God has certainly put reaching our neighbors at our finger tips.
- Common Ground Christian Church, Danny Shaffner, Senior Pastor

Metropolitan Ministries benefited tremendously from the Feed the Bay initiative. Meet the Need was a critical resource for this effort, and mobilized over 800 volunteers for a single day of action. We received many of these volunteers at the Ministries and were impressed by their passion for service and the structure that Meet the Need provided to communicate details. We are anxious to begin to use some of these technologies for our own volunteer efforts. Many thanks to Feed the Bay and Meet the Need for a job well done!
- Metropolitan Ministries, Jennifer Bivens, Director of Development



If you are a family who could use help, Click Here.